HEY Y'ALL, I'M CLAIRE.
I make things, and I teach the youths how to make their own things.
COFFEE IS MY SPIRIT ANIMAL.
This is what I look like.↴

(ON A GOOD DAY)

(A FEW YEARS AGO)
Featured Work

GALLERY COLLECTION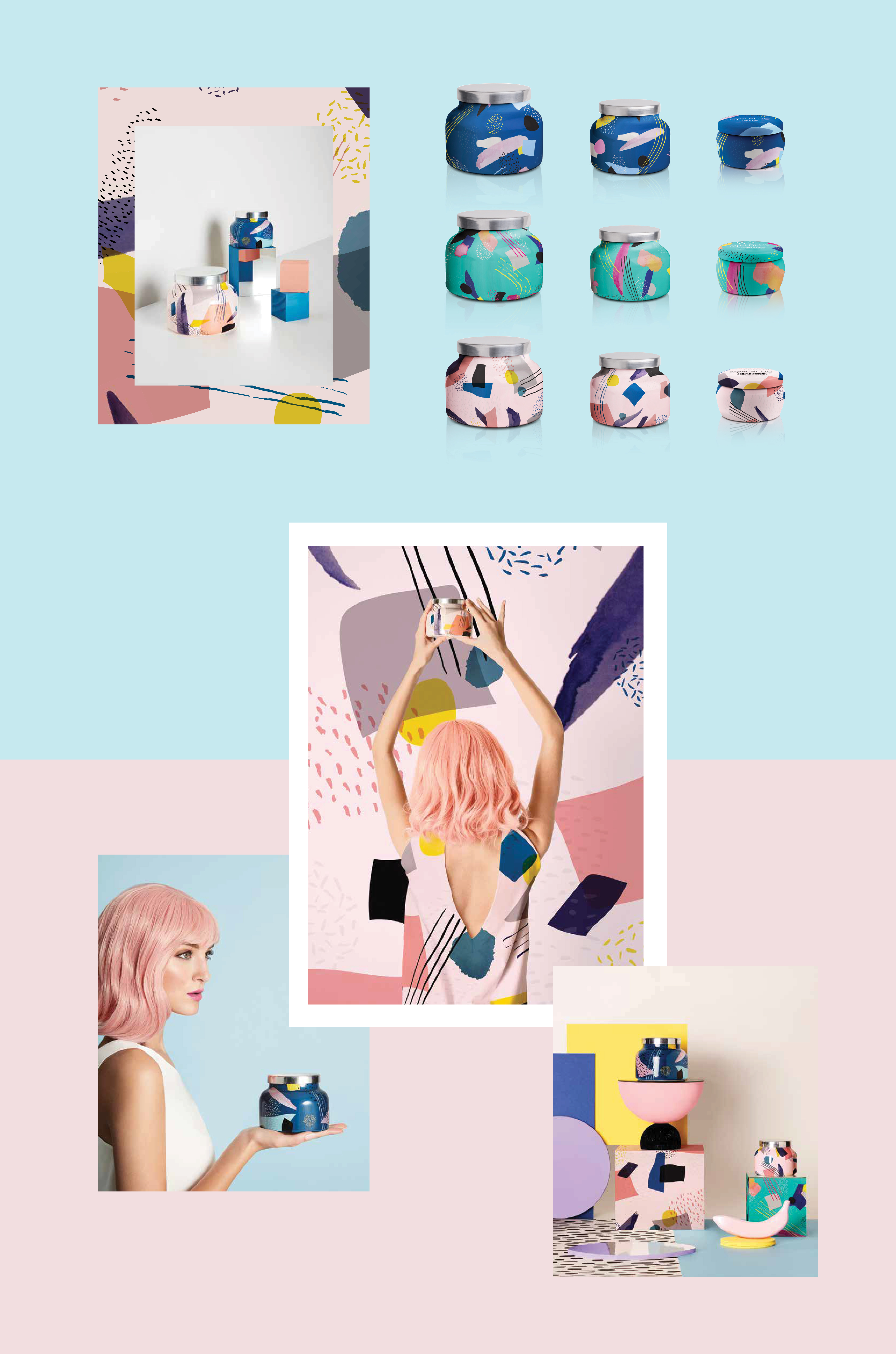 Capri Blue is known for fashion-inspired candles, and their products are sold in thousands of retail locations globally.
They asked me to conceptualize and design the next major Capri Blue collection. My goal was to merge fashion and art and to visually represent the stylish confidence of the Capri Blue woman. The fun, bold, unapologetic Gallery Collection was my solution.
This project was featured on
The Dieline
and won a Merit Award in the 2018 Dieline Awards, was selected as a Graphic Design Winner and was published in
Creative Quarterly Journal 51
, made the shortlist for the 2018 Communication Arts Design Competition, won a Merit Award in the 2018 HOW In-House Design Awards and a Merit Award in the 2018 HOW International Design Awards. This collection was also used as an example of on-trend patterned packaging on the global trend forecasting website
WGSN
, and has been picked up by
Bloomingdale's
and many other retailers nationwide.
Featured Work


CARVANA

Millennials will purchase almost anything online, including a car. So how does Carvana, the first all online car retailer, speak to that audience? By calling them lazy—in a good way. The spot celebrates laziness as an inspiration for progress, including car shopping online.
"I Choose Lazy" aired regionally during the Super Bowl and was featured on
Adweek
.